Should Pope reply to Heresy Mongers? Ignatius Press bosses suggest Rome reply to open letter accusing Francis of heresy

Dorothy Cummings McLean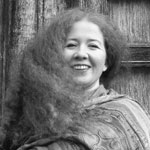 in
LIFESITE
You throw stones mostly at trees overladen with fruits! Pope Francis is one of the most loved, acclaimed and also fiercely discussed pontiffs in history.
On election sooth-sayers were prompt to remind us: "St. Malachy, a 12th century Roman Catholic, and Nostradamus, the world-renowned 16th-century French oracle, predicted that Pope Francis I will be the world's last pontiff." Oracles may or may not come true. We have to live today, not tomorrow, and being intelligent creatures we have to be led by light of day outside and reason within, as we are unsure even of the morrow.
Benedict Resigned
Who expected Benedict to resign, but he did. A whole lot of people think Popes should die in office, because it has been the practice always – old is gold. But there are others who think differently, that Papacy is a human institution in a human Church and like everything human, Papacy, Episcopacy etc. also should be for a fixed term only. Bishops have to resign at 75.
As a youngster this scribe thought of it and wrote even an editorial in the New Leader, that all ecclesiastical offices – Parish Priest, Bishop etc. – should be only for three years, the REASON being the most Honest Man in the world JESUS could not survive more than three years of public life. So the editor gave his resignation the end of the third year, got it rejected gladly, repeated it a second time to no avail. But then he got a polite letter of the transfer of NL editorship already done placed on his desk on his return from CBCI meeting in Kolkata. That was the happy ending gladly taken with no complaints.
Perform or Perish!
Personally I still believe that all human offices should be for a time only, to prevent corruption and envy and to help perform or perish as Jesus did. Brief-bright-and-begone like a méteor was Jesus-model and I still believe in it. Of course there will not be any takers for it in the Church. Bishops will exhort all to imitate Jesus closely, nay describe themselves to be other Christs and act just the opposite. To that extent the axiom "Church is to be reformed Constantly" will be counter productive.
So what is the option you would offer to the critics of Francis whose numbers are increasing by leaps and bounds? With the burning of Notre Dame, an iconic symbol it represents the Church on FIRE! All are now agreed that only now, after 19 years with the burning of Notre Dame, we are literally stepping into the 21st century when democracy is to be pushed to its extreme limits even in the Catholic church.
Second Mass Petition
This is now the second time a mass petition – first was in 2016 – by a disgruntled section exploding like a revolt in the army or by a rightly upset mature group seeking just demands. Francis who was the champion of public criticism, even against the Pope from Family Synod of 2015-16, could be the most happy person to know who is their nominee to replace or succeed him.
In any case transfer of Papacy should be done in a most civilized manner. As in the election contest in India there may be many aspirants for the top post in the Catholic church as well. Since world renowned theologians and experts in church matters have already established, that Francis has already excommunicated himself as a heretic – latae sententiae – they should in all fairness also propose their candidate/s to replace him
Welcome to New Captain!
Critics may wonder how Francis would react. To the extent we know him, he would be the most happy person to welcome him with a warm embrace and a KISS of peace to hand over the captainship of the Bark of Peter. james kottoor, editor CCV.
Please read below a
whole lot of Surprises!
SAN FRANCISCO, May 1, 2019 (LifeSiteNews) ― Both the founder and the CEO of the leading U.S. Catholic publishing company have issued a statement saying that an open letter released this week accusing Pope Francis of heresy should not be ignored by Catholic leaders in Rome.
On April 30, Fr. Joseph Fessio and Mark Bromley of Ignatius Press published a short video expressing their opinions on the importance of the "Open Letter to the Bishops of the Catholic Church". About 20 prominent clergymen and scholars issued the open letter accusing Pope Francis of being "guilty of the delict of heresy." They asked that the bishops of the Catholic Church, to whom the open letter is addressed, to "take the steps necessary to deal with the grave situation" of a pope committing this crime.
"It's an important document," Fessio said, mentioning that it had been published that morning by LifeSiteNews. "I think something needs to be said about it. There'll be time for reflection later." Ignatius Press' CEO Mark Bromley said that his first reaction was that the letter was "something that someone of some significance at the Holy See should address."
"As I read through it, I wasn't quite persuaded that we had formal heresy or even that the statements [cited] of the Holy Father were materially heretical… But because of the arguments in the document and the persons making the argument, I think this is something that should be taken seriously."
Among the signatories are world-renowned philosopher Professor John Rist and theologian Fr. Aidan Nichols, OP, theologian Fr. Thomas Crean, OP, and philosopher Dr. Peter Kwasniewski. Since the letter's release, 12 additional distinguished signatories have added their names, bringing up the total number of signers to 31 as of this writing.
Bromley explained that this would mean someone at a "high level" in Church leadership should address the questions asked by the document and show how Francis's statements could be shown to be consistent with Catholic doctrine."[There] should be some explanation," he said. "It shouldn't just be left to people to wonder."
Fessio said that his first thoughts when reading the document was that it would be ignored if its authors weren't significant.
"But as a matter of fact these authors ― some of them, anyway ― are quite reputable." Fessio noted that even if some of the signers might be construed as being extremists, "even extremists can sometimes make good points." "So the second question was 'Well, what about the document itself? Is it outrageous? Is it outlandish? Is it well-balanced? Is it substantive?' And I wasn't sure. It's 20 pages long, so I read it this morning," he said.
"There's seven different … heresy counts," Fessio continued. "Each one is clearly stated. Each one of them is backed up by previous Church teaching, either councils or popes. And then they show where Pope Francis has made statements that seem to contradict these Church teachings, and then also how by his actions and his inactions, in some cases, he was to corroborate that understanding." The heresies the authors of the Open Letter attribute to the Argentinian pontiff are as follows:
1. A justified person has not the strength with God's grace to carry out the objective demands of the divine law, as though any of the commandments of God are impossible for the justified; or as meaning that God's grace, when it produces justification in an individual, does not invariably and of its nature produce conversion from all serious sin, or is not sufficient for conversion from all serious sin.
2. A Christian believer can have full knowledge of a divine law and voluntarily choose to break it in a serious matter, but not be in a state of mortal sin as a result of this action.
3. A person is able, while he obeys a divine prohibition, to sin against God by that very act of obedience.
4. Conscience can truly and rightly judge that sexual acts between persons who have contracted a civil marriage with each other, although one or both of them is sacramentally married to another person, can sometimes be morally right, or requested or even commanded by God.
5. It is false that the only sexual acts that are good of their kind and morally licit are acts between husband and wife.
6. Moral principles and moral truths contained in divine revelation and in the natural law do not include negative prohibitions that absolutely forbid particular kinds of action, inasmuch as these are always gravely unlawful on account of their object.
7. God not only permits, but positively wills, the pluralism and diversity of religions, both Christian and non-Christian.
Fessio concluded that, based on its internal merits, the document could not be dismissed as the work of extremists.
Bromley observed that this kind of document is widely circulated instantly with today's communication technologies. Because of the reach of the document, and because of the high stature of its authors, he believes it should be addressed by the highest pastoral authorities.
Citing St. Ignatius of Loyola's dictum that one must try to give another's words the most charitable interpretation, Fessio said that he felt that Church authorities should address the document, rather than ignore it, so as to give an acceptable interpretation of Francis' controversial statements.
"These serious accusations should be looked at and responded to and [authorities should] show how the pope's statements can be interpreted and should be interpreted as consistent in meaning with the Church's teaching and the doctrine of the faith." Bromley said that he was worried that the Holy See will just ignore the letter because they believe there are people who will be against Francis no matter what he says. However, the Ignatius Press CEO believes that there are other people who don't want to believe that the pope is heretical and will want "to see and understand his comments as consistent with the teaching of the Church."
"So I think those people would welcome clarification." Fessio underscored that a response to the document was for the "good of the Church and for the good of the Holy Father." "This is clearly not insubstantial. It's clearly not mere extremist capring or ranting. It's a statement carefully worded and carefully thought through. If it's not responded to, then it will lead to greater confusion, and people will not be certain about whether they can trust the Pope or not."
He insisted that the document should be responded to "in such a way that we can reunite people together under the one mind of Christ which is represented by His bishops." Bromley added that given contemporary criticism of how the Church has been "ineffective" in answering "certain questions" in the past, the document simply cannot be dismissed
"You can't ignore these things," he said. "They pile up. They create a narrative. They reinforce bad attitudes in people. And even people of good begin to say 'Well, there must be something to this. Why does the Holy See not speak out?" "That's what I'm worried about."
Following News item, also from LifeSite,
gives an insight into the thinking of Pope Francis.
Pope Francis signals again he
May 'step down' from being pope
Lisa Bourne
VATICAN, May 17, 2018 (LifeSiteNews) – Pope Francis signaled yet again this week the possibility that he may resign from being pope. He asked morning Mass attendees on Tuesday to pray for priests, bishops, and the pope who, he said, must learn "when it's time to take his leave and step down."
Francis said he hopes that all pastors have the grace to know when to step down, and that when they do exit their post, they should not "leave halfway," as reported by Vatican News. This is one of many times since his election in 2013 that Pope Francis has spoken about stepping down from his post as Vicar of Christ on earth.
In 2014, he suggested that he would entertain the possibility of resigning if his health failed him, because he would not have the "capacity to govern well." He suggested he would retire like Pope Benedict did if he felt that he could not "go on."
Again in 2014 Francis said Pope Benedict XVI's resignation was a "beautiful gesture of nobility, of humility and courage," adding that it "cleared a path for later popes to do the same." Francis also said Benedict's stepping down "should not be considered an exception, but an institution."
Then, in 2015, Pope Francis said that the Church should not have "leaders for life" and that there "should be a time limit to positions (in the Church)." In the five years that he has been pope, Francis has allowed the teachings of heretics to go unchecked while he has refused to answer questions about ambiguities in his own teachings.
Last year group of clergy and lay scholars from around the world issued a formal "filial correction" of the pope, accusing him of propagating heresies concerning marriage, the moral life, and reception of the sacraments. Earlier this month, Dutch Cardinal Willem Eijk raised the question that Pope Francis may be part of the Church's "final trial" before the second coming of Christ.
In his homily this week at the Santa Marta papal residence in the Vatican, the Pope said that St. Paul was "compelled by the Holy Spirit" to leave Ephesus and go to Jerusalem, he said, and this "shows us the pathway for every bishop when it's time to take his leave and step down." "When I read this, I think about myself,"
Francis said, "because I am a bishop and I must take my leave and step down."
Francis said as well that all bishops should trust the Holy Spirit in knowing when it's time for them to step down. "I am thinking of all bishops," Francis said. "May the Lord grant all of us the grace to be able to take our leave and step down in this way (as St. Paul did), with that spirit, with that strength, with that love for Jesus Christ and this faith in the Holy Spirit."
"All pastors must take our leave," he stated. "There comes a moment where the Lord tells us: go somewhere else, go there, go this way, come to me. And one of the steps a pastor must do is to prepare himself to take good leave, not to leave halfway."
Benedict's historic renunciation of the papacy in 2013 was the first papal resignation in more than 700 years, when Gregory XII gave up the Chair of Peter in 1415. Since Benedict relinquished his office there has been significant speculation about whether there was more behind his resignation than just frail health, including possible pressure from factions within the Church lobbying for a more progressive pope. And questions have continually surfaced over governance and authority in the Church with two concurrent living popes.