JNU student Shehla Rashid's dissertation returned because she did not provide Aadhaar number
indiantodayin
Pooja Shali| Roshani Thokne | Posted by Ruchi Lata Pandey
New Delhi, August 11, 2017 | UPDATED 13:40 IST
(Note: The unending saga of compulsion to quote Aadhaar Card Number – also known as Unique Identification Number – continues. Aadhaar is primiarily intended for getting government scheme benefits like cooking gas subsidy, minority scholarship and mid-day meals. Recently linking of Aadhaar Card with PAN Card has been made compulsory for filing income tax returns. The government on Friday, 4th August, made a strong pitch for the use of Aadhaar number to register deaths to prevent "identity fraud", but stopped short of making it mandatory even as fears of privacy being compromised are yet to be put to rest. The Registrar General India (RGI), in a notification, stated that the Aadhaar-linked death registration will start from October 1. Isaac Gomes, Associate Editor, Church Citizens' Voice).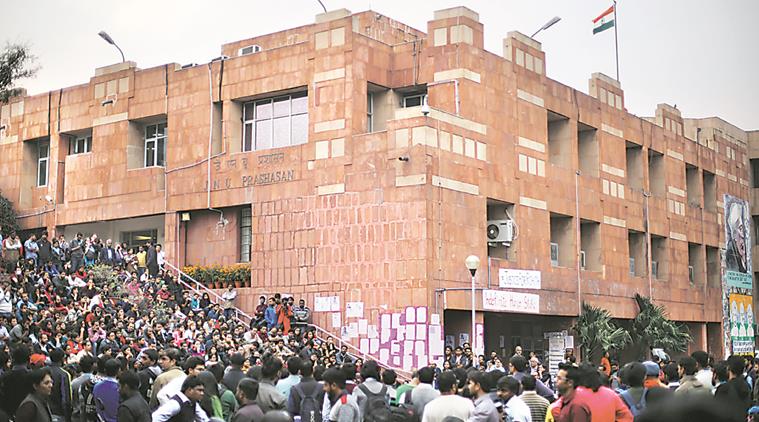 Jawaharlal Nehru University (JNU) was hit with another fresh controversy after student activist Shehla Rashid posted that her dissertation which was returned to the Centre. Her message on social media site Twitter, read, "JNU administration has returned my M Phil dissertation to the Centre because I did not mention my Aadhar number. I don't have one."
Speaking to India Today over phone, Shehla Rashid said, "I received a call from my Centre that the dissertation has been returned because I had left a blank space for Aadhar number in my evaluation form. I do not own an Aadhar card and I do not feel it should be mandatory to have one, either. This is an attempt to harass the students."
Rashid is the first case to have been reported since her post but it appears there could be more cases considering some students have accepted against the Aadhar card being made mandatory in certain areas. It is likely if this is the reason, as Rashid claims, the number of returned dissertations could increase. India Today reached out to the university authorities seeking clarification on Rashid's claims and have sent messages to the vice chancellor and the proctor concerned. A response is still awaited.
The students and administration have been at loggerheads over several issues in last two years and likely this could be a fresh bone of contention between the two.
Kamal Mitra Chenoy, professor with the university and also a recipient of successful PhD dissertation said, "There is no question of necessary provision of Aadhar number to be attached to completion of a dissertation. Aadhar requirement is primarily for people like during bank transactions and not for academic purposes. The court has already made details clear."
Sources in the university say, in case a dissertation is returned, there are two documents that are required. A letter is supposed to be attached by the (internal/external) examiner providing reasons and also a forwarding letter by the evaluation department. The dissertations are primarily between the student, his/her supervisor and department head (chairperson). An examiner is sent by evaluation department. For M Phil dissertation there can be a straight yes or no as response while for PhD they can seek further changes in the final dissertation.
The legality on Aadhar is still pending with the Supreme court as hearings are on in the matter related to breach of privacy for linking the PAN and Aadhar details.
University also said that they had issued a circular on April 20 saying that inscription of unique ID/Aadhar and photograph needs to be done for marksheets and degree certificates. UGC had issued a circular on this in March.
However, Shehla also mentioned that as her dissertation is on hate speech narrative building up in the country, she may have been targeted.