Did Fr Rodney Borneo give up priesthood? The debate persists in the Archdiocese of Calcutta
https://drive.google.com/file/d/1yrKiOeXgWbNiorIeyzG1kOsSnU89yUMF/view?usp=sharing
Isaac Gomes
reports from Kolkata
On 14th March 2021, ANANDABAZAR PATRIKA ONLINE published a report in Bengali (link given below), on several questions the shell-shocked Laity of Bengal asked Archbishop Thomas D'Souza of the Archdiocese of Calcutta, regarding the Tsunami created by the sudden exit of Fr Rodney Borneo as Principal of Loyola High School, his decision to give up priesthood and to join BJP (the biggest bombshell on the Archdiocese)!
https://www.anandabazar.com/west-bengal/kolkata/question-arising-whether-rodney-borneo-will-be-punished-religiously-or-not/cid/1270921
They took particular exception to point (b) of the following Notification dated 10 March 2021 (link given above) jointly issued by Archbishop Thomas D'Souza and Fr Dominic Gomes- Chancellor (who is more fluent in Italian than he is in Bengali), under their seal:

QUOTE
I wish to inform you that (elementary grammatical error in view of two signatories):
a. Fr Rodney Borneo's resignation as Principal of Loyola High School, has been accepted and Mr Clive Joseph, M.Com., M.A/., B.Ed. has been appointed Teacher-in-charge of Loyola High School, Kidderpore, from 10th March 2021 to 30th June 2021.
b. After his decision to give up Priesthood and joint the Bhartiya Janata Party (BJP) on 9th March 2021, Fr RODNEY BORNEO ceases to function as a Roman Catholic Priest with immediate effect.
Sd/-
Archbishop Thomas D'Souza – Archbishop of Calcutta
Fr Dominic Gomes-Chancellor – Archdiocese of Calcutta
UNQUOTE
Those close to Rodney Borneo have asked why the two custodians of the Archdiocese of Calcutta, specifically mentioned "the Bhartiya Janata Party (BJP)" as the grounds for "Fr RODNEY BORNEO ceases to function as a Roman Catholic Priest with immediate effect?" They asked whether the matter have been viewed differently had Fr Rodney left priesthood and joined any party other than the BJP. Is he going to be defrocked or laicized because of his political affiliation with this party?
As per the Anandabazar Patrika report, Archbishop Thomas D'Souza did not elaborate on this during his interview on Saturday 13th March 2021. "He (Rodney Borneo) cannot be a priest, I have ordered this. I can't say the rest." On being asked whether he has informed Vatican authorities about Rodney Borneo removal/giving up of priesthood, the Archbishop said, "I will let you know if I need to."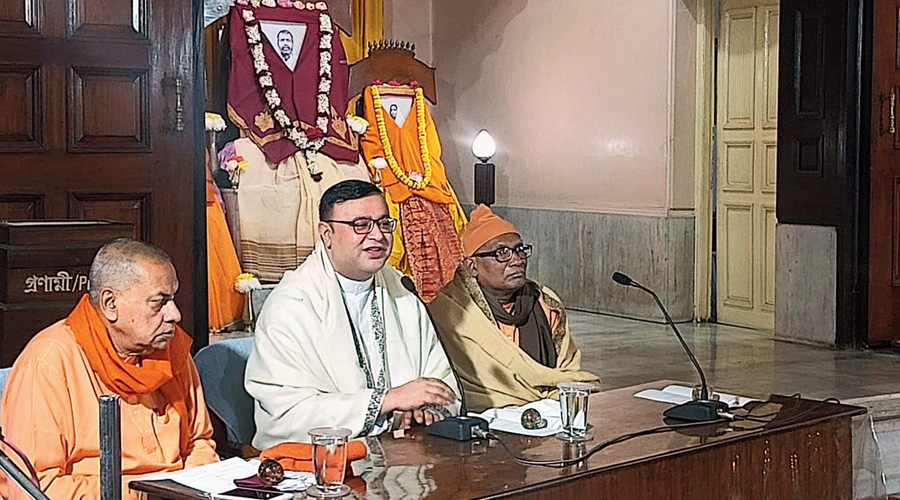 In this connection, Mrs Angelina Mantosh Jasnani, the first woman President of the 109 year-old Catholic Association of Bengal said, "I am waiting to see what the Archbishop decides. All I can say is that we are saddened that he (Rodney) has joined the BJP." Mrs Angelina who has been appointed General-Secretary, Minority Cell of Trinamool Congress (TMC) added: "Rodney Borneo was quite close to the Trinamool leadership which is quite supportive of the Christian Community of Bengal. Therefore, Catholics in Bengal are very hurt at Rodney's joining the BJP camp, particularly in view of their protest against the Citizenship Amendment Act (CAA)."
According to Fr Devraj Fernandes, Editor of The Herald, a Roman Catholic newspaper published in Calcutta, Rodney's case could have been avoided. In the Herald issue dated 12-18 March 2021, Fr Devraj wrote: "The people of Bengal in general and the Catholic Church in particular are going through turmoil at the shocking events in the last few days. Bengal in general is in chaos as the present state Government is facing the toughest fight for survival after overthrowing the red brigade a decade ago. On the other hand, the Catholic community as well as people of other faith are searching for answers at the sudden resignation of Fr. Rodney Borneo as the Principal of Loyola School and joining a political party. Several case studies for the loss of a talented priest will be conducted. Some self appointed righteous people have already taken the liberty of passing judgment and blaming him as egoistic, proud, ambitious and many more, but it is only the wearer who knows where the shoe pinches. I am not trying to justify the action or inaction of any individual or trying to pin blame on anyone, but deeply dismayed at the loss of a precious vocation which could have been averted."
The Times of India report dated 10th March 2021 makes it evident that Fr Devraj's grave concern for "loss of a precious vocation" in his fellow brother Rodney (who besides being a good orator, was also a member of the Priests' Band which was launched in 2017), was not echoed by his Archbishop who said to the Times of India (10 March 2021): "I am sad. But what can I say? It's his choice to leave the Church and work under a political party." By this statement the Archbishop, the "Good Shepherd" has conveniently forgotten the Parable of the Lost Sheep (Luke 15: 3-6) and consciously emulated Pontius Pilate. In a report dated 16 March 2021 in mattersindia.com captioned The Blame Game, Chhotebhai wrote while this (Rodney Borneo) crisis was unfolding the Archbishop was attending a gala event at a Rotary Club!
It is therefore no surprise that the Archbishop, in keeping with his opaque style of functioning, does not have a Grievance Redress Cell.
Chhotebhai, a towering lay leader, an exponent of Catholic Church laws/Canons and author of his latest book "The Jerusalem Code", wrote to me on seeing the 10th March Notification of the Archbishop: "Has Rodney resigned from priesthood or only from the principalship? Archbishop's statement is also ambiguous. Has he (Rodney) been canonically removed from priesthood?"
Chhotebhai mentioned Canons 285:3 and 287:2. These are reproduced below: In the canon law of the Catholic Church, the loss of the clerical state (commonly referred to as LAICISATION) is the removal of a bishop, priest or deacon from the status of being a member of the clergy. When a priest "quits" or is "fired" by his bishop all that really happens is he "loses the clerical state." That is, the priest loses all the rights and obligations of being a cleric (except dispensation from the obligation of celibacy, which can be granted only by the Pope).
Canon 285 §3: "Clerics are forbidden to assume public office whenever it means sharing in the exercise of civil power".
Can. 287 §2 :They are not to play an active role in political parties or in directing trade unions unless, in the judgement of the competent ecclesiastical authority, this is required for the defence of the rights of the Church or to promote the common good.
Please note, the keyword here is "Forbidden". Nowhere the sections say one is liable to be removed from priesthood/Bishophood.
In the Catholic Church, a bishop, priest, or deacon may be dismissed from the clerical state (what is clerical state is not clear to the Aam Aadmi – People of God. Why leave such ambiguities?) as a penalty for certain grave offences, or by a papal decree granted for grave reasons. This may be because of a serious criminal conviction, heresy, or similar matter. Removal from the clerical state is sometimes imposed as a punishment, or it may be granted as a favour at the priest's own request. A Catholic cleric may voluntarily request to be removed from the clerical state for a grave personal reason. Voluntary requests were, as of the 1990s, believed to be by far the most common means of this loss, and most common within this category was the intention to marry, because Latin rite clergy must as a rule be celibate. Canon law was amended in March 2019 to allow loss of clerical state for clergy who are members of, and desert, a religious community. This policy has been in force since 10 April 2019. (Source: Wikipedia).
Without taking sides, many members of the Laity (People of God – sheeps for slaughter to the Church Hierarchy) are of the view that Canon Law has a number of gaps making it subject to interpretation by the powers-that-be. They ask why should the Laity be left in a limbo by the Clergy? They feel it is high time Canon Law was revisited and made unambiguous for the Laity which constitutes 99% of the Catholic Church. Otherwise the Laity will leave the Church as it is happening in Germany where every third person is leaving the Church – 33% are considering leaving the church because of the ongoing scandals over the handling of clerical sex abuse cases. In 2019, a total of 272,771 German Catholics formally left the Church. Figures for 2020 are awaited. (source: https://www.catholicnewsagency.com/news/survey-one-in-three-catholics-in-germany-thinking-of-leaving-church)
My salute goes to the members of the Laity who wrote to the Archbishop of Calcutta seeking his clarification on the matter of Fr Rodney. At least for once, they have proved they are not Sleeping Giants and not there just to Pay, Pray and Obey.
By the way, are Bishops Franco Mulakkal, K.A. William and several other priests including a parish priest in Kidderpore and predator principal of a Salesian school in Central Calcutta celibates? The Archbishop of Calcutta is well aware of both the priests.