Delhi Archbishop's prayer for secularism: Tempest in a tea-cup becomes controversial
dr.james kottoor
(From Chicago)
"A tempest in a tea cup!" That was the instant reaction of some over Delhi Archbishop Anil Couto's call for prayer for the dawn of a truly secular government in 2019. Biased minds judge according to their leanings, even as a tree can fall only to the side it is leaning.
He raised his concern about "the turbulent political atmosphere which poses a threat to the democratic principles enshrined in the Constitution and the secular fabric of our nation." What else were the unbelievable happenings that played out in Karnataka in a week ago in vain effort to prop up a BJP government?
When partymen jump up to support party line — right or wrong — democracy is demeaned, defamed and trampled under foot like the drama enacted by Yeddyurappa's tall claim to prove his majority in Karnataka. The comment of K.J. Alphons the Christian face in the NDA Government, is a brilliant example of one crawling instead of bending to please the party's hidden agenda.
Recall a great Vajpai
One is instantly reminded of the great democrat and statesman Atal Bihari Vajpai who "hung his head in shame, sorrow and disgust" when the Australian missionary and his children were burned alive in his car and who never hesitated to admonish Modi to hold on to "Raj Dharma" whenever he acted as the leader of the nation, and not of a party.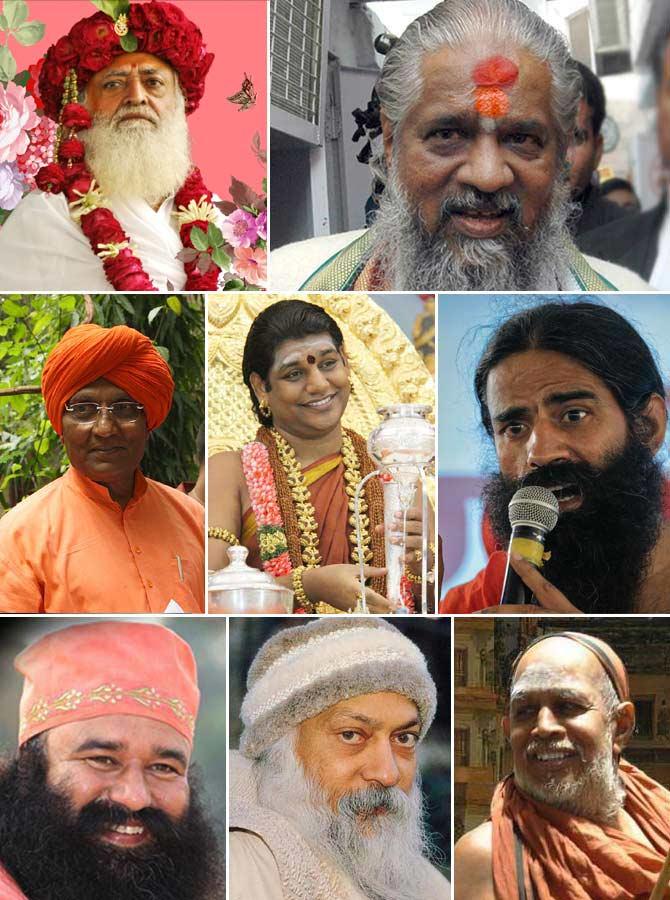 If 'Godmen' and religious leaders have to keep away from politics and hold their mouths shut where is freedom of expression in Indian democracy? Is the CM of UP a religious leader or a political pundit? Why is this double talk and double dealing by today's BJP politicians? Like honorable Vajpai, upright Indian citizens are driven to hang their heads in shame in today's BJP dispensation.
Julio Ribeiro
It is in this context that Julio Ribeiro's article in TOI deserves special mention and praise. In spite of being an aging retired IPS officer and a Padma Bhushan awardee, he is out in the battlefield to uphold truth, decency and political decorum. Where are all the stalwarts of All India Catholic Union and other moral brigades who should be in the forefront to set an example for lovers of democracy?
Unfortunately this is the curse of the vast majority of minority sections in the country, especially of the Christian laity who should be shouting to make their voices heard in defense of TRUTH, which is spreading the good word for the common good or evangelizing. The worst offenders in this area are the clerical class and bishops themselves who proclaim they are complicit with wrongdoing by their vociferous silence.
Glowing Example
It is this silence that Archbishop Anil Couto of Delhi has broken to set a glowing example in the religious field (praying to God almighty) for the good of Indan secular democracy. Now the acid test would be to wait and see how many bishops will speak in support of Couto.
Possibly none will! Why? In the case of Bishop Alex Dias of Port Blair (we pointed out in our recent editorial) not a single Indian bishop supported his good example of giving up honorific titles and his humble request to call him by his pet name "Alex" only.
Oh Tempora, Oh Mores! About the spirituality and morality of Indian bishops. They are sure to prove the unforgettable prophetical statement of Frederich Nietze: "There was only one Christian alive, he died on the cross!"
But to our luck, exemplary persons like Julio Ribeiro continue to hog the limelight as trail blazers with the courage of their convictions even at the fag end of his life.
May his tribe increase and multiply to infect umpteen number of Christian or Catholic associations like the All India Catholic Union (AICU), whose names can be found in historic records kept for safe keeping in libraries, if not in the humdrum happenings of India's democratic or undemocratic march. james kottoor, editor ccv.
Please read below the article in Times of India
by Julio Ribeiro
Hindu Rashtra, which would make my country
a saffron Pakistan,
is profoundly anti-national
The writer is a retired IPS officer and a Padma Bhushan awardee.
The Archbishop of Delhi has spoken. The faithful have heard. What did they make of his message? To be careful while voting? That is the most likely interpretation. And that is what he probably wished to convey.
Christians who voted BJP in 2014 – and there were too many of them to count – have had second thoughts much earlier than May 8, when the Rev Anil Couto's circular was distributed to all the churches in his diocese.
Archbishop Couto spoke about "the threat to the democratic principles enshrined in our Constitution and the secular fabric". He is not the only Indian to have raised such concerns. I know countless Hindus, good, solid citizens of our country, who have condemned the covert and overt attempts to demolish institutions, attacks that portend the end of our secular fabric.
BJP bigwigs, Rajnath Singh and Amit Shah, have understandably taken umbrage at what Shah calls "the polarisation of voters on communal lines". Shah himself is adept in the art of communal polarisation. To accuse a cleric like Anil Couto, an uncomplicated individual hailing from my mother's village in Goa, amuses me not a little.
K.J. Alphons, the Christian face in the NDA cabinet, wants 'godmen' to keep away from making political statements. But when his own party appoints a 'godman' as chief minister, how can its adherent stop a religious leader of a minority community from voicing concerns that are vital to that community's very existence?
The truth is that the BJP government of Prime Minister Narendra Modi, as distinct from the previous BJP-led government of Atal Bihari Vajpayee, doubts and questions the patriotism of the minorities! This is totally unacceptable.
I remember my own brief interaction with KS Sudershan, the predecessor of the present RSS chief. He talked incessantly of '80%', by which he excluded Muslims and Christians from the mass that constitutes this country's population!
Ever since the Modi government was installed, Muslims have been subjected to a steady onslaught that has terrorised the entire community. It will not be long before 'they' come for the next target in true fascist tradition.
Christians have been routinely accused of converting poor Hindus through inducements. The Catholic church has given up force or inducements as vehicles of conversion, declaring these methods as immoral, ages ago. Charitable work for the poor continues and at times the recipients of such love and care may be tempted to convert.
The government has come down heavily on foreign donations to curb such activity dubbed as 'missionary'. But care, love and attention continues to be showered on the poor and needy.
Archbishop Couto in the letter to his flock has appealed to them to pray and fast on every Friday till the 2019 elections are completed. His fond hope is that the surfeit of prayers and penance will convince divine providence to ensure a more benign and just ruling establishment in Raisina Hill.
I am not sure if prayers and fasts will stop the Modi-Shah juggernaut from rolling on. Only hard-headed politics can achieve that. I, for one, am preparing for the Hindu Rashtra! I am trying to figure out, to start with, what Hindu Rashtra really means. I have lived and worked in what i always knew was a majority Hindu country. My circle of friends and persons I dealt with on a daily basis, at work or at play, was predominantly Hindu.
My bosses in the police were predominantly Hindu and with a couple of exceptions were extremely kind and good to me. Vasant Vinayak Nagarkar, who trained and mentored me in my initial years, made me stay with him and his family in his own home for four entire months at the very beginning of my service!
My ancestors, as I have often said, were Hindus. Four hundred years ago they were converted, along with thousands of other Hindus cutting across the Brahminical order of castes, to Roman Catholicism, the religion of the Portuguese who came by sea and conquered our territory.
You can call it an accident of history. But I rather like the religion I was born into. It has taught me the values of truth and justice, so important in the profession of policing, and it taught me the concept of service which the Indian Police Service, to which I belonged, required of me.
I am a patriotic citizen like the vast majority of Christians in this land. I expect the rulers in Hindu Rashtra to allow me to worship in the way I want to.That I am sure they will allow me. I will expect them to not falsely accuse me of converting poor Hindus to Christianity by humanitarian work that captures imaginations, because such work should be undertaken not only by Christians but by all who are better placed to help those in need.
I should be prepared for second class citizenship that denies top jobs like that of a judge in the Supreme Court, a governor of a state, the chief of defence staff or the intelligence bureau. What I will not accept is being accused falsely of being anti-national and pilloried on that count.
If that happens this land of mine will be nothing less than a saffron Pakistan! This is what Church leaders like the Archbishop of Delhi are apprehensive about. He should not be faulted for ringing the alarm bell.
DISCLAIMER: Views expressed above are the author's own.