Covid blow to Kolkata school canteens
Cover image: St James' School Kolkata – Ramlal's canteen.
THE TELEGRAPH, CALCUTTA
08 October 2021
Covid has hit the economic lives of most people, especially the marginalised and daily income-earners. The following report in the Telegraph Calcutta clearly shows this, without adding one bit of colour. Will Didi's government come forward to give the affected families some temporary relief? They are not beggars, but people with enterprise – those who want to stand on their own feet. Isaac Gomes, Associate Editor.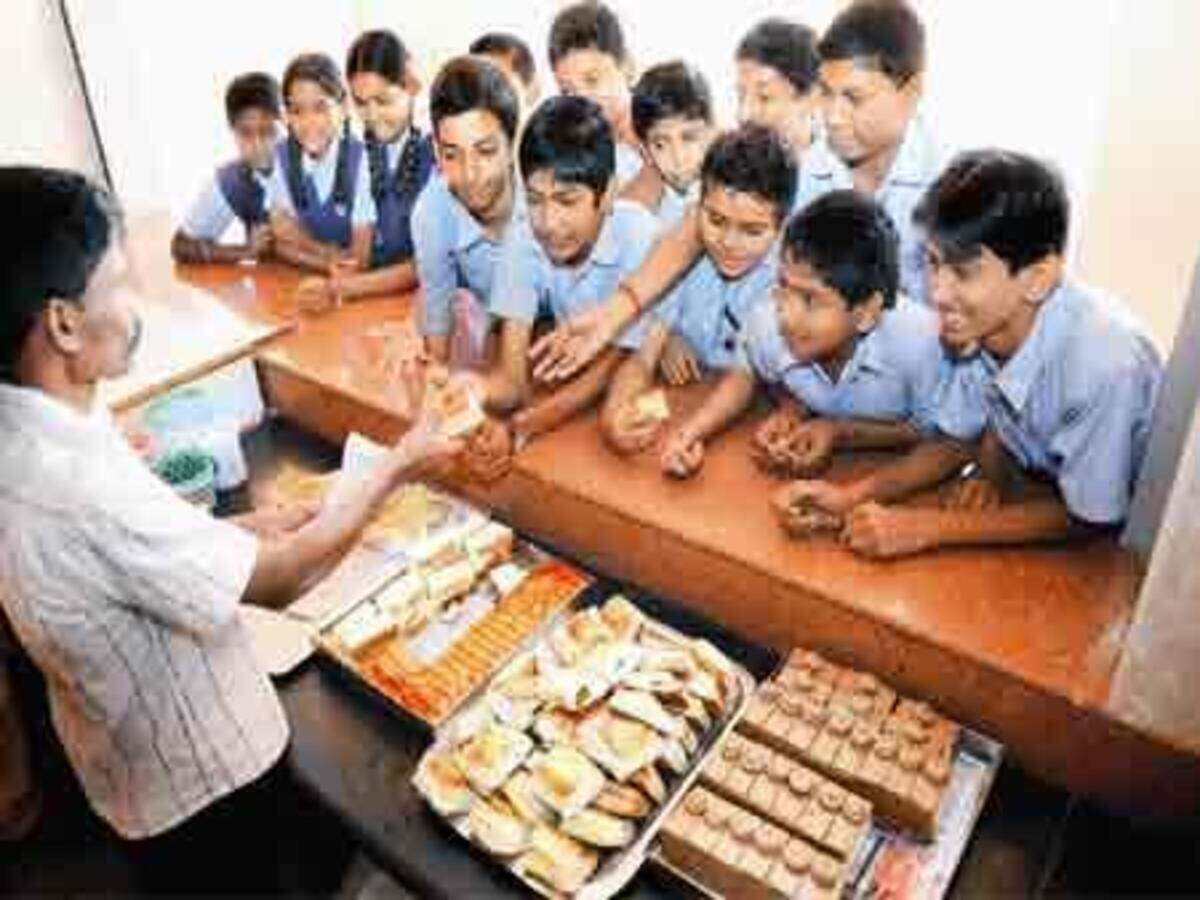 Calcutta: Schools have been closed and with them the school canteens, dealing a blow to those who made a livelihood of it.
Some have tried home delivery of food and some have started makeshift stalls to tide over the crisis but the sale is nothing compared to what it would be in school, they said.
Schools have been shut since March 2020 as a precaution against Covid.
School provided a ready crowd of around 2,000 students and teachers and that meant a steady business for the canteen operators.
"In school, we had a daily sale of Rs 8,000 to 10,000 but now, we barely earn Rs 700 to 800 a day," said Sanjay Kumar Shah, one of three brothers who runs the canteen at St James' School.
The brothers have opened a stall near Entally Market where they sell kachoris.
Students at St James' School would swear by the egg chops and sandwiches at Ramlal's Canteen. Former students who have relocated to other cities used to drop in at school on the way from the airport to pick up egg chops.
During the pandemic, there were no takers, Shah said.
"A school has a different crowd. That is no longer the case as we sell kachoris — we cannot make more than we can sell because these are perishable items and we cannot afford to suffer more losses," he said.
The egg chops are now made only when there is an advance order, which is not too often.
The canteens are run by individuals or sometimes couples, some of whom bring food cooked from home and sell it on campus during breaks and others who prepare and sell the food on campus. Usually, the school pro- vides the space at nominal rents and in some cases, they have to bear the electricity charges.
"For some, the school canteen was the only source of income. They are now struggling to make a living. Some have also diversified into other businesses but the pandemic has failed to boost their income," said Angela Ghose, acting principal, Scottish Church Collegiate School, second campus (Kestopur) and former principal of Union Chapel School.
Basanti Sarkar, 60, who had a canteen at a private school, had to let go of four of her kitchen staff during the lockdown last year.
"I would pay them Rs 4,000 but once the pandemic started, I have no income so how do I pay. The home delivery orders are barely a few in a week and I prepare it on my own," said Sarkar who would make a sale of Rs 2,000 per day on average.
For Sandra Itoler, who prepared food for three schools — Union Chapel School, Pratt Memorial School and St Thomas' Day School, Free School Street — is struggling to buy medicines for her family.
"We are surviving on savings and it is increasingly becoming difficult to buy medicines with no income," said the 55-year-old.
Frank Anthony Public School had allowed some of the needy parents to come and sell on the campus during breaks. "There was quality control and these were parents who were needy even before the pandemic and made a living out of it. They are having a tough time now because in a school, they would have a guaranteed crowd of 2,000 students, which is not the case when they deliver," said principal Ian Myers.