Cover image: Courtesy Republic (ARG Outlier Media – Asianet News Service)
The letter dated 21 November 2017, reportedly issued by the Archbishop Thomas Macwan, Archbishop of Gandhinagar, is self explanatory for readers of Church Citizens' Voice do decide for themselves what is what. A big debate has ensued that this letter goes against Nationalism. It appears a certain section of the majority force, in spite of being in the majority, feels increasingly insecure and intolerant. Are we living in glass houses? Isaac Gomes, Asso. Editor, Church Citizens' Voice.
Dissection of the letter done by Arnab Goswami of Republic TV:
According to Team Republic (23-11-2017), in a letter dated 21/11/2017, the Archdiocese of Gandhinagar has turned the election into a battle between the Church and the forces of Nationalism.
Last night Arnab Goswami, anchor Republic TV, declared in his dictatorial manner that this letter by the Archbishop tatamount to open war against Nationalilst forces (read against the ruling dispensation at the Cenre). Arnab tore into the Church representative Father Yadav and repeatedly drummed up the argument that the Church was against Nationalist forces and it was campaigning against Nationalism. On his part, Fr Yadav put up a very sorry and unprofessional performance on the channel. He kept on blabbering and painted a very poor picture of the Indian Church which, in this digital age of two-way communication and in spite of Social Communications being one of the 12 Concerns of Diocesan Pastoral Plan recommended by the Vatican, still does not believe in trained PRO to face the Media.
The point is whoever criticises or writes anything against the ruling dispensation is labelled Anti-national. There is only black and white – either one has to be for the present ruling dispensation or be against it. If viewed being against it, then immediately the person or organisation is blacklisted and lambasted as Anti-national. It's a great pity and at the same time contradiction, why the ruling dispensation, in spite of getting absolute majority in parliamentary election, is so touchy and getting increasingly intolerant of any dissent. After all India is Democracy and dissent is the lifeblood of democracy. Dissent is what keeps it alive and kicking.
The letter produced above by Republic TV does not have the official stamp and seal of Archbishop Macwan (does the Archbishop issue letters without his seal? Then he is calling for trouble). However, one fails to understand why there is so much furore over the Archbishop's letter as it was not addressed to the public but an internal note sent to the church hierarchy (Your Eminences, Graces and Lordships). It was not addressed to any political party. So what is political about his letter? The moot question is who among his inner circle leaked this private and internal letter, purportedly written by him.
Also what is so objectionable against reciting the Rosary invoking the protection of Mother Mary? However, the Archbishop should have been extra careful in using the phrase "Nationalilst Forces" in his reported written communication. He might have used the phrase Communal Forces or Anti-social Elements. His assertion "Not a single day goes without an attack on our churches, church personnel, faithful or institutions" is grossly incorrect and will not do any good to the Christian Community in Gujarat and in other parts of India, except fomenting hatred.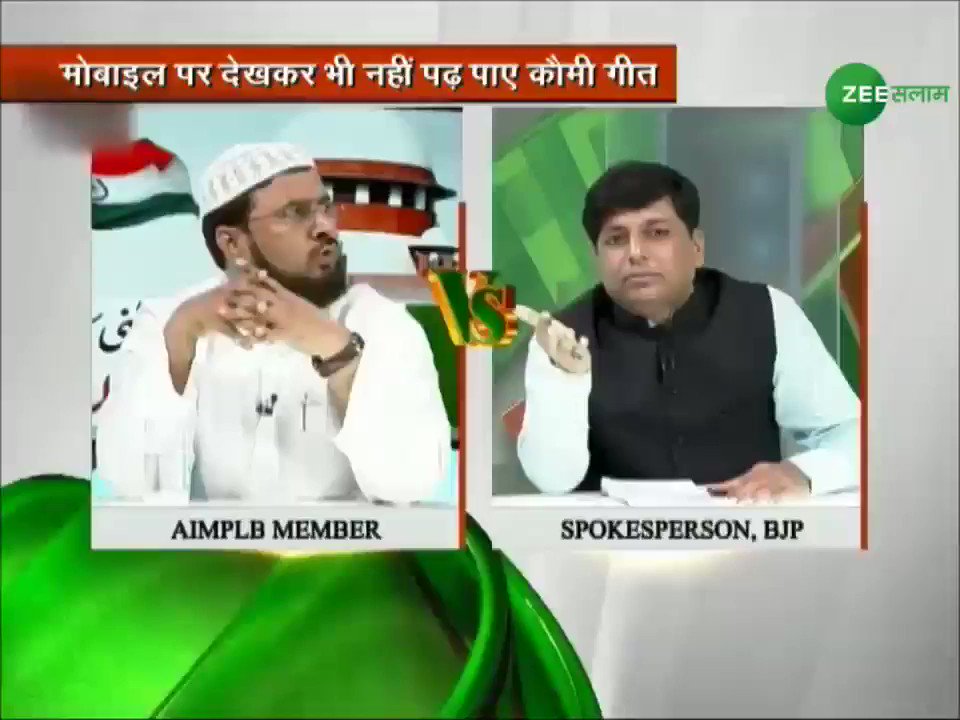 But who are the so-called Nationalists? Are these Romeo Squads? Cow Vigilantes? Or Karni Sena and their allies who take law into their hands and announce Rs 10 Crore award for beheading filmmaker Sanjay Leela Bhansali and lead actress Deepika Padukone? Are these whom Arnab Goswami (who claims he is a product of missionary institutes) calls Nationalists? Do Indian citizens have to wear badges like "I love India" or "We salute our leaders" to prove their Nationalism? Does shouting hoarse on national media prove one's sense of Nationalism? Conversely, will one label Navin Kumar Singh, BJP Spokesperson, Anti-national when he was challenged to sing Vande Mataram but failed miserably, during a TV news debate on Zee Salaam? (Source: Quint 31 October 2017)
Created by former Times Now Editor-in-Chief Arnab Goswami, it was launched on 6 May 2017. It is owned by Rajeev Chandrasekhar, an entrepreneur (founding chairman of Asianet News Online Private Limited – one of Kerala's largest media groups) and a politician from BJP, and others including Goswami, along with his wife Samyabrata Ray. Businessman TV Mohandas Pai has also invested in the company.
So it is everybody's guess which political force is calling the shots in Republic TV telecasts on live debates.
In this context, reference may be made to the famous speech of Fr. Cedric Prakash, SJ, at ICPA Convention (22-25 Oct 2014) at Kanyakumari, where he said that the Indian Media had become a victim of the Five Cs. They are Corporatisation, Commercialisation, Co-option, Compromise and Communilisation. He also said there is an increasing trend towards Majoritarianism – which is the new face of Cow Vigilantism and Karni Sena Nationalism we are witnessing today.