A CLOSE LOOK: Villains as Victims – Why call sex, Rape?
By A.J.PHILIP
In
INDIAN CURRENTS
09-15 July 2018
Indian Currents in its 09-15 July 2018 issue published, in total contrast to its high standards, an abominable article captioned Villains as Victims – Why call sex, Rape? Abominable because its editor, Dr. Suresh Mathew, happens to be a priest to encourage such cheap articles! The author poses as if he knows the incidents inside out from close quarters and clearly takes up the cudgel for the priests who, as the Kerala High Court observed, "acted as predators". As per NDTV.com news, the judge said there was no reason for the court to ignore the version of the 34-year-old woman who had given a graphic description of how she was threatened and forced to succumb to the priests. Still Mr A.J. Philip smugly thought he was smarter than the judges of the Kerala High Court, blissfully ignoring that the victim woman's word is also taken as evidence in a court of law, as per the Violence against Women Act of 2013 which has redefined rape and approved of harsher punishments for rape. He even has painted the poor nun black by his lurid statements "sex is never a one-sided affair" and "Billions of men and women copulate everyday for reasons I do not have to explain. This has been happening right from the days of Adam and Eve. But a modem-day Eve finds it convenient to claim that she was raped when she is caught in the act." Was he there when the acts took place? Would he hold the same view if any member of his own family, including his daughter and wife, were in the nun's place? It is here the wisdom of Fr Suresh Mathew becomes particularly questionable.
The video was deleted within hours of being posted on YouTube.
As per NDTV.com report of 19th July 2018, one of the Kerala priests, accused of raping a woman for several years, uploaded a video in his defence after the Supreme Court reserved its judgment in the anticipatory bail plea of two of the four priests named in the complaint.
In the video, Father Abraham Varghese, the priest from Malankkara Syrian Orthodox Church, in a grievous violation of law revealed the identity of the woman, named her husband, and the school from where she was allegedly forced to resign. The video was deleted within hours of being posted on YouTube.
Reacting to the video, the woman's husband told NDTV, "It is shameful and inhuman of the priest to reveal the identity of the survivor and insult her mother. We are considering legal action against him."
Little wonder that the Editor of Indian Currents has been accused by some quarters of going out of his way to protect the Bishop of Jallandar. Readers would do well to read the letters to the Indian Currents Editor reproduced at the end of this article; and to read this report in conjunction with Rev. Valson Thampu's path-breaking and candid article dated 17th July 2018 Clerical sex crushing Church in India – A community at the crossroads, http://almayasabdam.com/clerical-sex-crushing-church-india-community-crossroads/ Isaac Gomes, Asso. Editor, Church Citizens' Voice.
This happened a few years ago. I got down from the Mayur Vihar Metro station and was walking towards my office. A car came from behind and stopped beside me, almost touching my arm. I was annoyed that the driver had brought the car dangerously close to me."Mr Philip, where are you going? I can drop you", said the occupant of the car.
He was Bishop Franco Mulakkal, who was with the Delhi archdiocese at that time. I was surprised that he could identify me from behind and from a distance. It was a few weeks earlier that I had a memorable encounter with him. He was a speaker at a book Release function, where I was in the audience.
When we met after the event, he asked me with a mischievous smile on his face," Mr Philip, how come your moustache is black and your hair grey?" He, perhaps, thought that like Amitabh Bachchan those days, I had dyed my moustache.
Incidentally, my grandson Yohaan asked me recently why I did not dye my hair. He was flummoxed when I told him that I had dyed my hair white.
Likewise, I gave the bishop an equally mischievous answer, "My moustache is black because it is younger than my hair by at least15 years". The bishop had a hearty laugh and complimented me for my wit. I knew him from his days as a priest in Jalandhar.
He and a small group of priests visited me at The Tribune office in Chandigarh. During the discussions, he mentioned that Sister Alphonsa (August19,1910-July28,1946) would soon become the first woman of Indian origin to be canonized as a saint by the Catholic Church and the first canonized saint of the Syro-Malabar Catholic Church, whose feast day is observed on July 28.
What's more, he introduced me to his fellow priest who belonged to the family of the soon-to-be-Saint. This gave me an idea. I soon approached the priest concerned and commissioned him to do a cover story for the Sunday
Magazine of the Tribune. His article virtually coincided with the canonization ceremony at the Vatican. It was a proud moment for all of us at The Tribune.
You may wonder why I narrated these anecdotes. I did so as a disclaimer, because the bishop is now in the news for reasons which do not do him or the church proud. I would return to him in an instant.
The Catholic Church is not the only one to be embroiled in a controversy during the last fortnight. A Marthoma priest, posted in the US, was allegedly caught in the act by a secret camera, installed by the husband of a woman in his bedroom. The priest had begun going there to settle the differences between the husband and the wife.
The Malankara Orthodox Church was also rocked by a scandal in which a woman was alleged to have been raped by five-now four- Orthodox priests. My mother belonged to this church and I attended the Sunday school classes of the church. Therefore, I have an idea of some of the traditions of the church.
More important, I know one of the priests, who is alleged to have "raped" her last, as one of my relatives helped him in his pastoral duties in New Delhi. The priest had a reputation as a good counsellor.
He would give pre-marital spiritual counseling for couples. My relative, a medical doctor, would assist him in giving medical counselling. A marr:iage is solemnized only after the couple attends the counseling sessions. You may ask why such counseling is important.
In one incident that happened in the Capital, the bride offered the traditional glass of milk to the groom on their first night. In a lovey-dovey kind of mood, the man asked her to drink it first. The young bride did not understand him and drank the whole glass of milk at one go.
In anger, the groom gave her a thunderous slap and she screamed. Her shocked brothers gave him a thrashing, forcing the neighbours
to call the police. When he should have been enjoying his first night, he was counting the bars in the police lock-up till his boss, a very well-known public figure, got him released from police custody.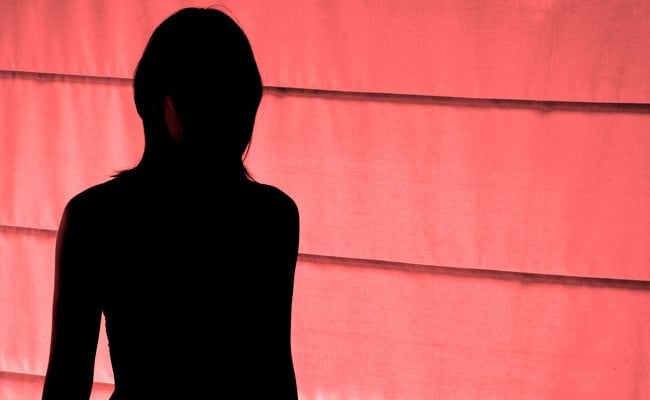 Last month, an audio clip of the womans husband complaining to a church official was circulated online.
To come back to the "rape"story, this priest allegedly went to Kochi by air, met the woman to be "raped" somewhere in the city, checked in to a five-star hotel with her, stayed together for a night and at the time of settling the bill, found himself cashless as Prime Minister Narendra Modi would like everyone to be. He wanted the woman to use her credit card. She did, accordingly, and that was when the lid of the scandal was blown off.
Little did the woman know that the card was linked to her husband's phone number. The Moment the transaction took place, the credit card company informed her husband of the expenditure incurred through a short message.
For once her husband knew that she had not gone to the place where she was supposed to go and, instead, had spent a day at the hotel concerned. Now, my point is, can what happened be described as "rape"?
Rapes do happen. Serial rapes, too, happen, as when a wretched father raped his own daughter for weeks or months together, as reported in Delhi recently. I also read the sad case of an intellectually challenged girl who was serially raped.
Is the woman in question as helpless as the two women I mentioned? She is a high school teacher, who deals with hundreds of students
everyday. It requires enormous courage to do so. True, when she began to be "raped" she was not a teacher. She was only16.
A girl can be physically grown-up at that age and can have consensual sex. However, the law defines sexual intercourse with a 16-year-old woman as "rape". So, it has to be agreed that she was "raped" at age16.
In the ordinary circumstances, when such a terrible thing as "rape" happens, is it not usual for the girl to tell her parents, especially her mother'? Why did that not happen in her case? Is it true that the man or boy who "raped" her at age16 was her own boyfriend who, a few years later, became a priest? Can that be called "rape" by a priest?
To be knocked down by a car is not a sin. To knock down someone deliberately is a sin. Similarly, to be beaten is not a sin but to beat a helpless man or woman or dog is sin. In short, to be "raped" is not a sin but to "rape" is a sin. If what happened to her at age16 was "rape", then she had not committed any sin-cardinal or ordinary,
In the Orthodox Church, an adult person has to confess his/her sins to a priest at least once a year. The story of the Woman in question lS that she told the priest about her "sin" and it encouraged him to "rape" her. She kept on confessing and the priests kept on "raping" her!
As I mentioned, if the "rape" at age16 was indeed a "rape", it was not at all a sin to be confessed. She should have told her parents about the rape and they would have seen to it-that the man was put behind bars. He would not have become a priest in due course.
At no point did this school teacher feel that she was being led up the garden path by some sex-hungry priests. She is not known to have made any complaint on her own. In fact, the first complaint was made by her husband when she paid money using his mobile-linked credit card. Otherwise, we would not have known about the rapes and I would not have written about her and the priests.
Her husband gave a complaint to the church authorities. I have not read the complaint but a senior official of the church, who read it and took appropriate action, has written that he also mentioned in his complaint that she had a relationship with two Hindu men.
I mentioned the religion just to juxtapose it with many write-ups in the social media portraying her as a victim of the doctrine of confession practiced by the Orthodox Church. Did the church try to cover up the scandal? At least, not to my knowledge.
One of my acquaintances, who is a retired IPS officer, is a member of the committee constituted by the church to probe the conduct of the priests. I did not discuss the case with this officer but I mentioned it to point out that no effort was made to erase the truth.
The priests concerned have been temporarily removed from their priestly duties. Under the Anglo-Saxon jurisprudence that, by and large, we follow, a person is considered innocent till he is proved guilty. The church could not have defrocked them just because someone made a complaint. Now that the matter has reached the police, the inquiry by the church has only ecclesiastical, not legal,value. What is the case against the priests? That they blackmailed her to have sex over a long period of time.
When the Kerala Police have not been able to arrest the state's most-wanted murderer Sukumara Kurup, they would need real, extra­ terrestrial powers to prove in a court of law that what allegedly happened to her when she was16 was not consensual sex but rape. And all her extra-marital affairs come under the category of rape.
To return to the bishop, a Catholic nun has alleged that he had sex-natural and unnatural -with her13 times between 2014 and 2016. Thirteen is believed to be an unlucky number. Recently, we stayed in a cottage at a resort in the Havelock Island in Andaman and Nicobar. We noticed that after cottage number 12, there was 12A, followed by14.There was no cottage numbered 13.
This nun was at Jalandhar until she was transferred to a convent in Kerala. Nothing seems to have happened between them at Jalandhar. Everything happened in Kerala. Assuming that what she says is true, can a person who reached the status of Mother General in her religious order be "raped" 13 times? Did she complain after the first, second, third, fourth and fifth rapes? Forget all of them, did she complain after the 13th rape?
The fact is that she did not. Her brother, who is a priest, says he had heard about the rape? Did he do anything to rescue his sister from endless rape? The point to be noted is that she was transferred to a convent in Kerala and she wanted to remain there. She did not want to be transferred from the present convent. She wanted to continue as mother Superior of the same convent.
She may have a point that she was being harassed by her authorities, as this can happen in any office. But, then, a nun or a priest is a person who is ready to serve the Lord or the church anywhere in the world. It is strange that she had been fighting transfer on various grounds. Once a person becomes a nun or a priest, he or she leaves the family to become partof the larger family of the church.
But in this case, the family members are with her through thick and thin. If the bishop had really "raped" her, he would have been vulnerable and would not have dared to take action against her. What I say is logical but illogical things can also happen because, many a time, life is stranger than fiction. Also, to quote the Bard, "something is rotten" in the Jalandhar diocese!
Nonetheless, the point that the nun always complained about the transfer and not the "rape" cannot be overlooked.
Incidentally, she went to the police with her complaint only after the Bishop lodged a police complaint against her and her family members for threatening him with dire consequences if he persisted with his plan to transfer her from Kerala.
While the police will, hopefully, gather evidence about the 13 rapes which may or may not have happened, the point to be noted is that sex is never a one-sided affair.
Billions of men and women copulate everyday for reasons I do not have to explain. This has been happening right from the days of Adam and Eve. But a modem-day Eve finds it convenient to claim that she was raped when she is caught in the act. Having said all this, let me also add, rape is an abominable act and the rapist should be severely punished. Let there be no mistaking about it.
(The writer can be reached at ajphilip@gmail.com)
LETTERS TO THE EDITOR – INDIAN CURRENTS
LETTER 1

This is in reference to the article 'Villains as victims, Why call sex, rape?' by A J Philip (IC,09-15 July, 2018). The cover page is on "Women's safety – A Big ?" There is no denying that women in India are not safe. But isn't this true of the rest of the world? Sometime ago I had read a report that the per capita rape cases in the USA were far more than in India. What about those parts of the Middle East or Nigeria where militias kidnap hundreds of women and make them sex slaves?
However, in an issue dedicated to women's safety, I was disappointed to read the article "Villains as Victims – Why call sex, Rape?" by A.J. Philip. Based on his grapevine of friends and relatives he would have us believe that the "victims" in the Jalandhar bishop, and Malankara Orthodox Church are actually the villains of the piece! He concludes his article with these misogynist observations, "What I say is logical … sex is never a one sided affair … But a modern day Eve finds it convenient to claim that she was raped when she is caught in the act"! This is right out of the Garden of Eden, when Adam "conveniently" blamed Eve for his own folly. This blame game mentality does not seem to have changed. According to the writer's "logic" sex is never a one-sided affair. This is convoluted logic. Every day we read of cases of so-called onesided love that often results in rape, acid attacks, suicide and even murder. Rape is one-sided sex. The classic example in the Bible is of David who raped Bathsheba, the wife of Uriah, and then got him killed.
Whether the two reported cases are fabricated, frivolous, fraudulent, forced or consensual, is not for us to conjecture on. That is the role of the investigation agencies. But to cast aspersions on the two women in question, just because one was a teacher and the other the Superior General of her Congregation, is taking things too far. Has Philip not heard of the "Enough is Enough" and "Me Too" movements, where even much more powerful women have come out of the closet to tell the world how men in situations of power have sexually abused them?
Philip also presumes that a rape victim will tell her mother what she has been through. To the contrary, there are hundreds of cases where the victim has kept silent because the predator is a close relative, sometimes even the father. So if a "spiritual father" does the same there is a high likelihood of the victim's mouth being shut with fear and shame. I am too far away from Kerala now, but I have visited Jalandhar diocese for evangelical work in the past. A Superior General of a diocesan congregation is totally at the mercy of the bishop. The congregation in question seems to be the "Missionaries of Jesus", founded by a former bishop of the diocese. It was finally declared a religious congregation as recently as 30/3/2008. According to the Catholic Directory of India 2013 (probably the latest) it has just 75 members, of whom only 40 are perpetually professed. Such a small diocesan congregation would find it hard to take on the bishop, if he had ulterior motives.
I question the need for bishops to establish diocesan congregations that would be at their beck and call. In 2013 there were 343 congregations of sisters in India, and 24 in Jalandhar diocese alone.What need of another? Remember the old joke that one of the three things that God does not know is how many congregations of women religious there are in the world!
In future we should exercise extreme caution before declaring anybody the villain or the victim.It would be inappropriate to label the women the villains of the piece.
Chhotebhai, Kanpur
LETTER 2
It has got reference to the article 'Villains as victims, Why call sex, rape?' by A J Philip (IC,09-15 July, 2018). Women are shocked and sad to read this meandering article by AJ Phillip. His patriarchal and misogynist mindset is so evident in the way he derides and attempts to malign the two women who dared to come out and expose their experience of sexual abuse by priests and a bishop.

He condones a groom hitting his wife in a fit of rage on the first night of the marriage and condemns the woman and her family by responding to the incident by beating him up. What would Mr. Phillip have done had it been his own daughter?

It is not only wretched men who rape. There have been "wonderful" men like Presidents, eminent film personalities, teachers, etc. who also rape. Rape is not a person just trying to satisfy his lust, but as in most cases when rape happens between persons known to each other it is tied to power. There can never be consensual sex between persons of unequal power especially in a work related environment. Hence the women's movement in India lobbied and got the Sexual Harassment of Women in the Workplace (SHW) Act 2013.
Taking into consideration the experiences of women who have faced violence or sexual abuse, the Violence against Women Act of 2013 has redefined rape and approved of harsher punishments for rape. The woman's word is also taken as evidence, taking into consideration Indian culture and how women are silenced. The CBCI brought out its on Policy on SHW in 2017 as well.
People are socialised to look upon the priest as a representative of God who, even if he does wrong should not be touched but left to God's mercy. As a result numerous women and children have and continue to suffer sexual abuse in silence. Rare and courageous are the ones who dare to speak out. Most know that if they do speak up they encounter the tirades from the likes of Mr. Phillip who has gone to the extent of labeling them "modern day Eves". Mr. Phillip is following the old tricks to silence women victims of violence. We are disappointed that this article was printed in your esteemed magazine.

Virginia Saldanha,
Secretary, Indian Christian Women's Movement.